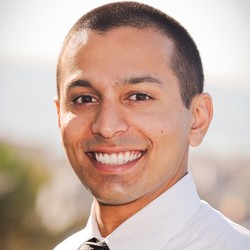 Neil Chhabria
agent
Phone:310.902.7227
Address:717 Yarmouth Road, Palos Verdes Estates, CA, 90274
Neil Chhabria grew up in the South Bay area of Los Angeles County, specifically on the Palos Verdes Peninsula.  As long as Neil has ever been alive, his father Raju Chhabria has been a top producer as a Realtor on a national level.  Because Neil Chhabria's parents worked together, growing up he was constantly exposed to the real estate industry and got a good jump towards a real estate career of my own.  Neil spent summers working for his parents and increasingly more as he got older.
After graduating from Palos Verdes High School Neil Chhabria went to Marymount College for two years where he completed his general education requirements, gained the invaluable experience of achieving class President, and obtained my California Real Estate Salesperson License.  Neil then transferred to University of San Diego where he completed his Bachelor's Degree in Business Administration with a Minor in Real Estate.

My whole life I subconsciously always had a desire to be involved in multiple activities.  Combined with my mother's desire for me to stay busy and never be "doing nothing" I developed my skill and ability to manage various ongoing activities which are absolutely necessary to be an effective and successful Realtor.  When I was a young boy I played multiple sports (not all very well but I played nonetheless).  When I was in Middle and High School I still played sports, participated in school clubs and DJ part time.
Neil Chhabria graduated from USD in 2009 immediately after the "Financial Crisis" and went straight to work when real estate values experienced an enormous decline.  Since 2009 Neil Chhabria gained seen a huge contrast in the real estate market compared to where it is now in 2013.
My philosophy remains the same and that is to achieve excellence through hard work and good character.

I love what I do and enjoy working with people every day.  I am extremely blessed and privileged to enjoy the opportunities I have and I look forward to cultivating it every day.
Address:Neil@chhabriare.com