Architecture for the People
Stephen Francis Jones continues to help shape the South Bay restaurant scene with his hot-concept designs
Written by Constance Dunn | Photography Courtesy of SF Jones Architects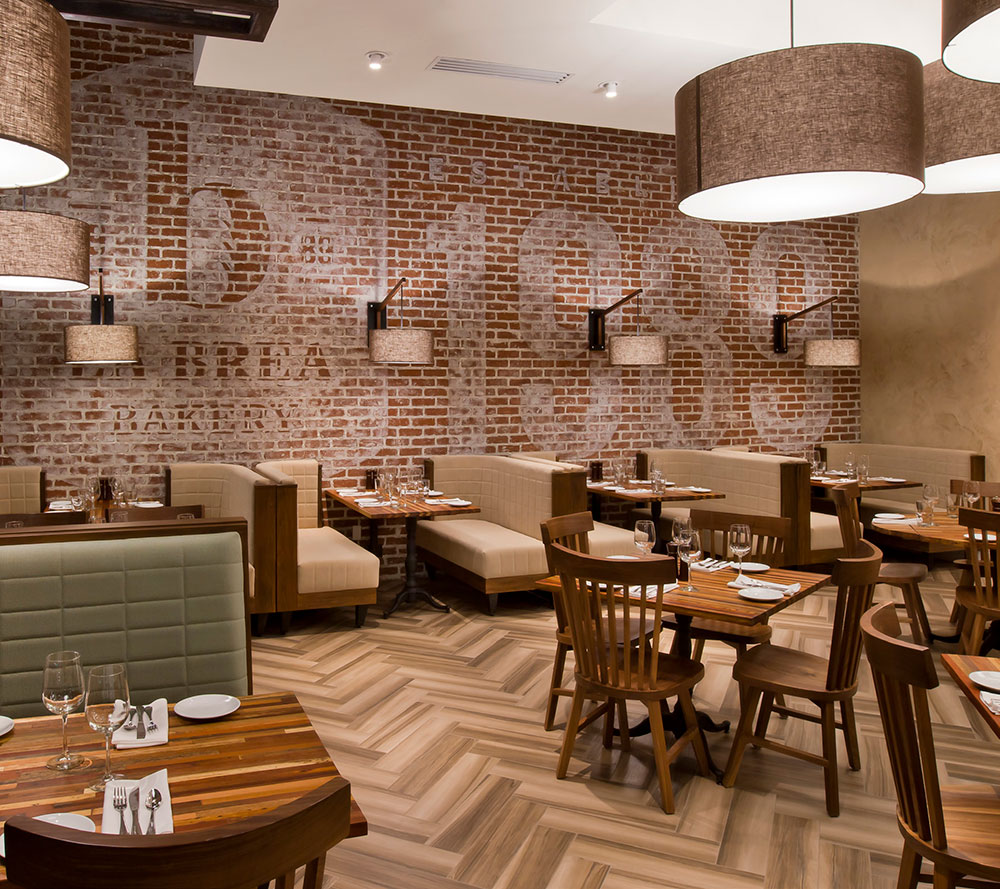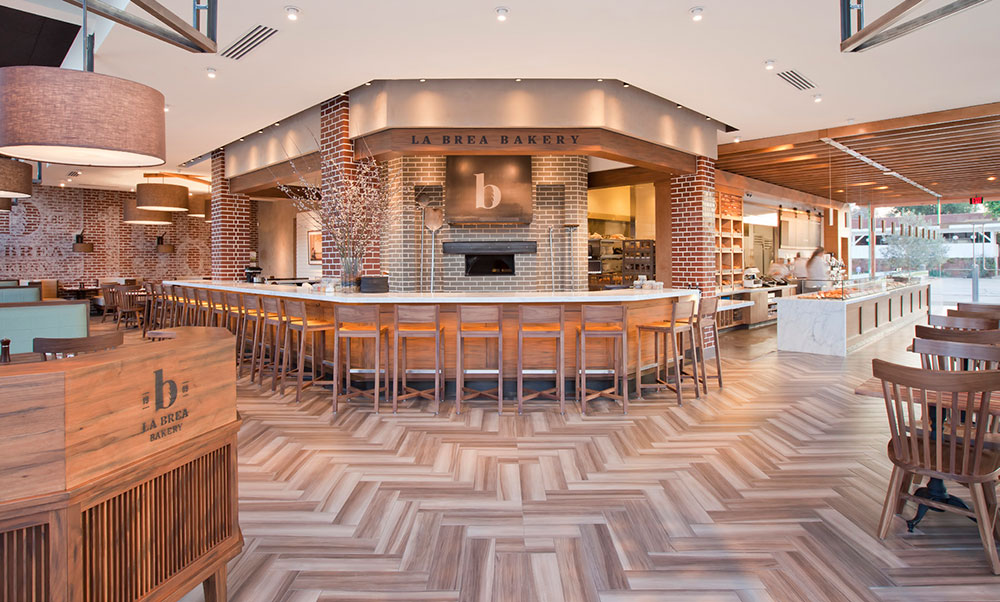 "I design social spaces," says architect Stephen Francis Jones. "Spaces where people want to enjoy themselves and have fun." Indeed, the architect has crafted spas, collaborative workspaces and eateries for a litany of high-profile chefs and restaurateurs, from Wolfgang Puck and Alain Giraud to Chris Simms and David LeFevre—the latter two names very familiar to Beach City diners.
Jones arrival at his position as one the preeminent restaurant architects of his day is a function of time, talent, and a keen understanding of how to design such venues for modern sensibilities—plus, knowing how they are markedly different from residential and other types of commercial ventures. "Restaurant spaces have a lot more artistic freedom," says Jones. "A lot of the time the clients are looking for you to come up with something really cool and exciting."
His career seems to be marked with just a bit of luck, too. From designing high-rises in Boston and working in Europe with prestige Barcelona firm Richardo Bofill to creating some of the hottest spots in L.A., Jones' bio appears as a succession of doors opening, one after the other. To this, Jones, who was raised in Orlando in a working-class family of eight, led by a "hippie dad who was a silk-screen printer," laughs and points out a piece of career wisdom: "It's about positioning yourself to be in front of the right doors, so when they open, I can seize opportunities." This he's done.
Earlier in his career, while working as an in-house architect for Wolfgang Puck, Jones gained an intimate understanding of how restaurants function. Not just operationally—but dynamically, as communal, private/public spheres. His big break came with being charged with designing Spago Beverly Hills in the late-1990s upon its move from Sunset Boulevard. After that, it was off to the races, resulting in an L.A. portfolio filled with landmark venues, from a complete refresh of Century Plaza Hotel to the design of La Brea Bakery and the Hollywood restaurant-bar-bowling alley, Lucky Strike Lanes.
In the South Bay alone, Jones, who lives in Manhattan Beach (UCLA graduate school for architecture brought him West), has designed six restaurants for Simms' Restaurant Group and chef David LeFevre—Simmzy's, M.B. Post and Lazy Dog Restaurant & Bar among them. Jones' works, however, plus his creative mindset, are not just limited to eateries. "One of my focuses right now is really about the evolution of the workplace and the play place," he explains. "Right now there's a big, fuzzy line between work and play." It's a "fuzzy line" that Jones has been exploring with designs that facilitate the utmost levels of comfort, flexibility and stimulation—beyond the physical sense. Case in point is a project Jones recently completed in the Bay Area: an amenity space for a sprawling communal office campus that quickly sold out its tenancy.
When asked about the next big trends in restaurant design, Jones hints at shipping containers to house pop-up restaurants and features that play well with social media, like a selfie wall. But whether he's designing a donut cafe in Osaka or the next big-hit eatery in the South Bay, a perennial remains: "I try to create a story that ties into the community," says Jones, whose bike rides along the Strand inspired the story at M.B. Post. "I took photos of the lifeguard stands and volleyball posts." Later, those visual signifiers made their way to the walls, underneath the bar and to other areas of the restaurant. Even some of the reclaimed wood used in the restaurant is the color of the local lifeguard stands, with their unique markings faithfully replicated on the planks. The communal table, for instance, bears the number four, Jones' go-to location to play local beach volleyball. "I love that I have a client based in my hometown," says the architect. "When I did M.B. Post I really took it personally in terms of wanting to make sure the design tied into the lifestyle of Manhattan Beach."
SF JONES ARCHITECTS
4218 GLENCOE AVENUE, STUDIO 2
MARINA DEL REY, CA 90292
310.822.3822
Related Post
South Bay Door & Window helps enhance a home's most pivotal features Doors and windows are an architectural focal point of any home, a...
Fashion tycoon and film producer Sidney Kimmel and his wife, Caroline, have listed the former Johnny Carson estate in Malibu ...
This stunning modern Mediterranean in exclusive Ridgeview Country Estates is designed for the grandest in living and entertaining Written by...