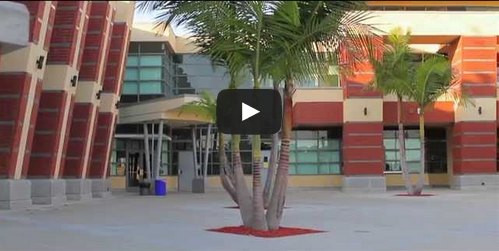 A Closer Look at Mira Costa High School
 Dave Caskey of Caskey & Caskey
Take A Closer Look at Mira Costa High School in Manhattan Beach
Mira Costa High School in Manhattan Beach is home to the Mustangs and is the pride of the Manhattan Beach School District. The High School services grades 9 through 12 in both Manhattan Beach and Hermosa Beach and has an average enrollment of 2,500 students, with a teaching and administrative staff of about 110. The school is located in East Manhattan Beach; this is the real estate area East of Sepulveda Boulevard known as MLS area 147, "Manhattan Beach Mira Costa". Homes here are very popular with growing families as they typically sit on 6,000-7,500 sf lots or larger, and offer a common floor plan adopted by various builders through the years that features 4 to 5 bedrooms at an average of 2,800 square feet or larger, and almost all homes have generous yard space—some even have pools. Homes in this area are about 1 mile from the beach, and are also very conveniently located to major commuter routes within the South Bay and beyond. Thanks largely in part to the ongoing efforts of the non-profit Manhattan Beach Education Foundation, which supports our local schools by raising much needed additional funding to preserve the standard of education in the District, the High School proudly offers one of the most comprehensive curriculum catalogs in the State of California. With over 20 AP programs, CIF championship level athletics programs, a STEM program that prepares students for careers in Science, Technology, Engineering and Math, as well as award winning music, drama and fine arts programs, Mira Costa offers a top-notch experience for all students in attendance. Over 95% of Mira Costa High graduates enter institutions of higher learning, many with scholarships to the Top 10 Universities in the nation. Not only is the school ranked in the Top 1% in the State, its API score typically ranks in the 900 range and Forbes Magazine has named the Manhattan Beach School District as the sixth overall district in the nation. Among earned accolades, the school has been recently named one of three Grammy Signature Schools Gold Recipients for excellence in music education programs. The school boasts award winning Choral, Orchestral, and Drama programs, along with its championship level sports teams and its nationally recognized Model UN and Journalism programs. There are over 50 clubs and organizations on campus. Among some of the most successful athletics programs in the country, Mira Costa offers Football, Volleyball, Baseball, Softball, Basketball, Lacrosse, Water Polo, Swimming, Soccer, Cross Country and Track and Field teams. The Phys Ed. department offers yoga courses, Surf PE, dance and weight training. The athletics department and physical education programs receive additional support of the MBX Foundation which funds hundreds of thousands of dollars in grant monies to important facility and equipment improvements and more. Integral to the school's mission to maximize the unique potential of each student, the school's advanced science programs offer labs in AP Bio, Chemistry, Earth and Space science, Environmental Science, Marine Science, Physics, and Physiology. Currently, there are 23 AP courses offered as well as expanded college prep classes in areas such as Film Noir, Women's Literature, and Intro to Law. Computer Science and Robotics Programs are also part of Mira Costa's expanded curriculum. The quality of education in our community provides a consistent demand for homes in the local market, which in turn helps to preserve home values and protect home equity. Mira Costa High School clearly offers an established and esteemed tradition of excellence to its Student Body which prepares them for a successful future, which is why real estate in Manhattan Beach is such an attractive draw for those moving into the area.
For more information you can visit our link to the school district and Ed foundation on our website: http://www.CaskeyandCaskey.com
Dave Caskey | Jennifer Caskey www.caskeyandcaskey.com Shorewood Realtors 310.200.1960
Related Post
Igor Nastaskin Schools of the Hollywood Riviera Igor Nastaskin, Hollywood Riviera Realtor, discusses what it's like to live in the Hol...
 Caskey & Caskey Present Life on The Strand The Strand, Manhattan Beach — an incomparable opportunity for you to experience oceanfron...
 Dave Caskey & Jennifer Caskey Take A Closer Look at Grandview Elementary in Manhattan Beach GRANDVIEW ELEMENTARY SCHOOL IN TOP SCHOOL ...